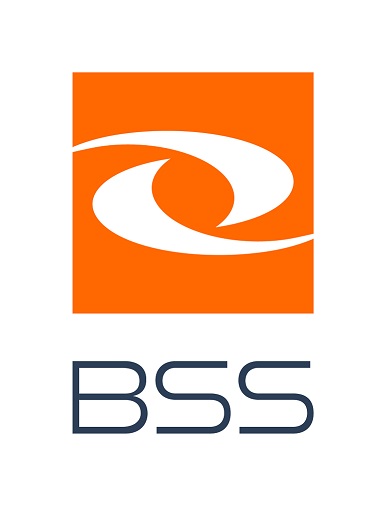 BSS S.A. offers comprehensive business process services, including outsourcing of accounting and reporting services, consolidation of financial statements, outsourcing of HR and payroll services, management accounting, tax services, support of financing processes, and business advisory services. Currently, BSS provides services to more than 270 Polish and foreign entities. The BSS staff comprises first-rate specialists including chartered auditors, ACCA-certified accountants and tax advisors with international experience in BPO centres and consulting firms.

Epruf is a company connecting healthcare with the insurance market. It is an operator of settlements related to drug insurance and healthcare programmes. For over seven years, it has partnered with insurance companies in the administration of drug insurance products. It ensures efficient and convenient settlements between insurance companies and pharmacies, and provides business support services to corporate clients in the field of benefit settlement and analyses

The principal business of CONSENSUS Sp. z o.o. is to provide support to its partners – both Pelion companies and third parties – in credit risk management at all stages of a business relationship: from review of customers' financial standing and credit histories, through determining the amount of trade credit limits and monitoring the timeliness of payments, to assistance in debt discharge and debt collection procedures.The company was established in 2001, originally under the name Farm-Serwis Sp. z o.o. In December 2015, in response to growing demand for financial advisory services from the non-pharmaceutical sector, the company began the process of rebranding. Currently, trading under the name Consensus, it shares its professional experience with a growing number of clients.
The Consensus team is composed of legal, debt collection and risk management experts, with a track record of more than 1,000 successful debt collection cases, and debt under management of approximately PLN 300m at the end of 2016.

Pharmena S.A. is a biotechnology company which develops and commercialises state-of-the-art products based on 1-MNA − its patented active ingredient. Since 2008, it has been listed in the alternative trading system on the NewConnect market. Currently, the company focuses on two projects using 1-MNA: launch of an innovative food supplement and clinical trials of an anti-atherogenic drug. In 2015, Pharmena received the UK Food Standards Agency's authorisation to market the dietary supplement and successfully completed the 2nd stage of clinical trials of the experimental anti-atherogenic drug. So far, it has introduced nearly 30 dermocosmetics distributed through pharmacies and beauty stores. One of these products – Dermena – is a leading brand in its category in terms of the number of products sold on the Polish market (with a 26% market share). In December 2015, as a result of purchase of additional shares, Pelion took control of Pharmena S.A., which previously had the status of an associate.

ALE Sp z o.o. is a manufacturer of dietary supplements for both amateur and professional sportsmen, with product safety and top quality confirmed by GMP and HACC certificates. Comapny has three product lines: Energy, Health and Power. ALE products are widely available – in pharmacies, food supplement shops, fitness clubs, FMCG outlets, as well as online. Currently, about 95% of sales take place outside pharmacies.

The Brzeziny Specialist Hospital provides top quality medical services, mainly under contracts with the National Healthcare Fund (NFZ), and also on commercial terms. The hospital specialises in the treatment of colonic diseases. It offers a number of innovative procedures such as colon cancer surgery using a colonoscope, achalasia treatment with a gastroscope, using a neurostimulant and liquid cartilage. It is one of few hospitals in the region offering a fast and comprehensive cancer therapy. In 2015, the hospital was accredited by the Ministry of Health's Centre for Monitoring Healthcare Quality.
DARUMA
The company's principal business is the lease of property, plant and equipment and property management across the Pelion Group.
PHARMAUTO
The company manages Pelion's vehicle fleet.
PHARMA PARTNER SP. Z O.O.
The company's focus is on the design and development of innovative healthcare solutions in response to patients' needs.
BEZ RECEPTY
The principal business of Bez Recepty Sp. z o.o. is publishing.
Other companies
See other areas of Pelion's activity:
Hospital supplies
and logistics services