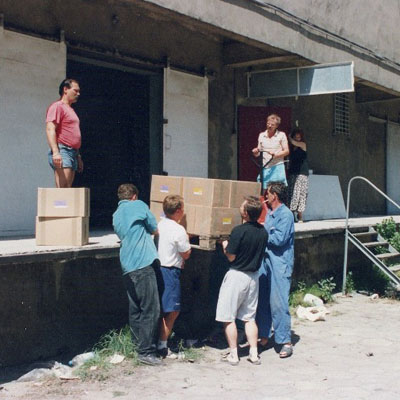 Poland entered a new major phase in its history. Collapse of the communist system, a free-market economy and more civil liberties encouraged many Poles to start their own businesses. Jacek Szwajcowski and Zbigniew Molenda, were among those who grasped the opportunity, opening a pharmaceutical wholesale company Medicines in Łódź.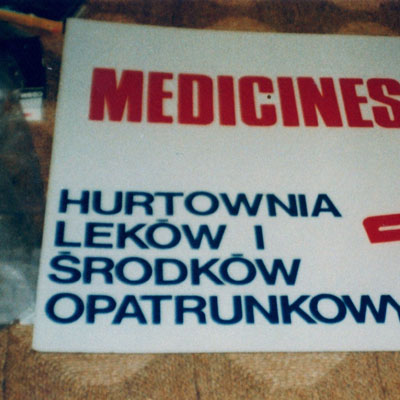 The idea behind the business, like behind many other enterprises at that time in Poland, was to address the market's unmet needs. The acute supply shortages experienced by pharmacy owners back then inspired the two men, who had just graduated from the Łódź University of Technology, to start a business in the pharmaceutical sector. The first months and years were very challenging, but also very successful. Month by month, the number of customers served by Medicines grew, and so did its workforce.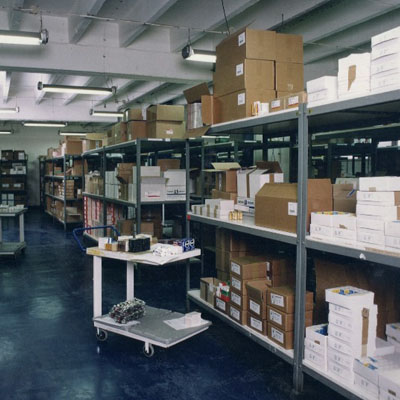 Hard work and bold decisions underpinned the rapid development of Medicines and expansion of the range of its services.
Floatation of Medicines shares on the Warsaw Stock Exchange in 1998 was a watershed moment. In fact, Medicines was Poland's first pharmaceutical wholesaler to go public.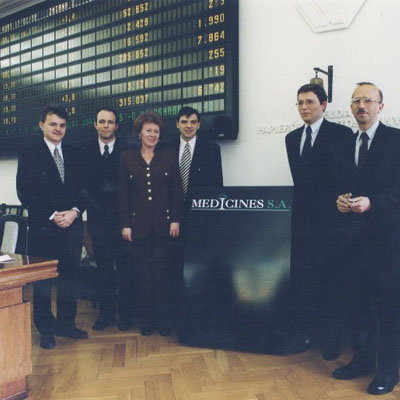 In the same year, the Company changed its name from Medicines S.A to Polska Grupa Farmaceutyczna S.A., and began a run of mergers and acquisitions.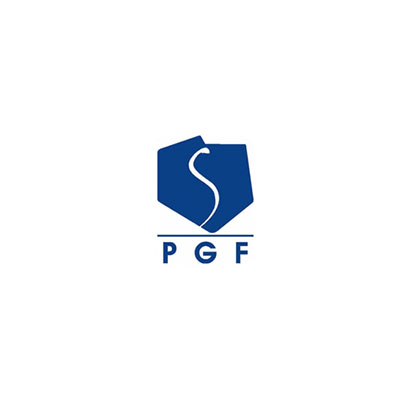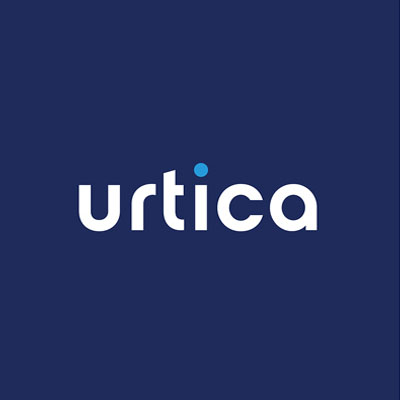 In December 1999, PGF S.A. merged with Urtica Zaopatrzenie Farmaceutyczne Szpitali Sp. z o.o. (currently PGF Urtica Sp. z o.o.), thus entering the market of wholesale to hospitals.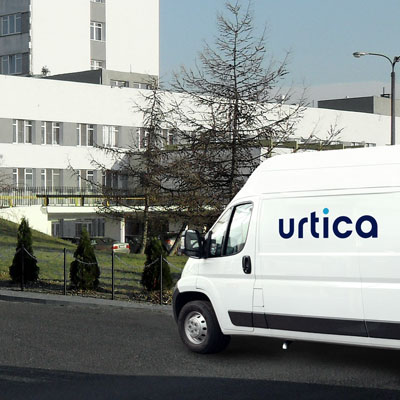 Thanks to its team of the best experts in the market and flexible approach to customers, Urtica is recognised as a reliable partner and the largest pharmaceutical distributor on the hospital market in Poland.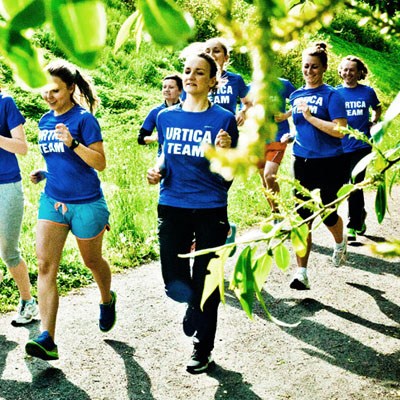 Embarking on retail sales in 2004 was another milestone for Pelion. As the retail business grew strongly, in 2008 the Management Board decided to make it into a separate business line.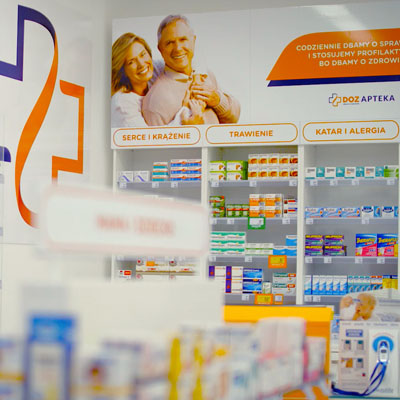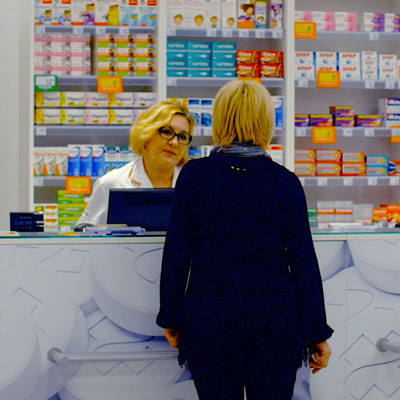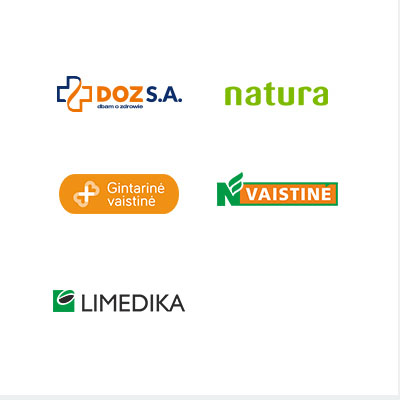 Currently, the segment comprises retail brands in Poland and Lithuania. The Polish brands includeDOZ Apteki, DOZ Drogerie and Natura beauty stores, and the Lithuanian brands are Gintarine Vaistine and Norfos Vaistine both pharmacy chains Limedika pharmaceutical wholesaler.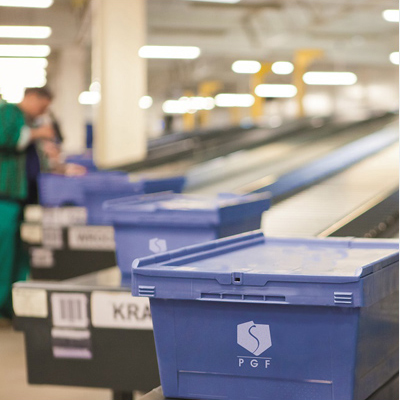 In 2011, the Management Board decided to reorganise the Group. As part of that effort, all the four business lines were organised into independently operating companies. Three of those lines, namely sales to hospitals, retail sales and services for manufacturers, had already been organised in this way. In 2011, the process to establish a separate wholesale company, PGF Hurt Sp. z o.o. (currently PGF S.A.), was formally completed. Corporate oversight of all the companies was entrusted to the holding company.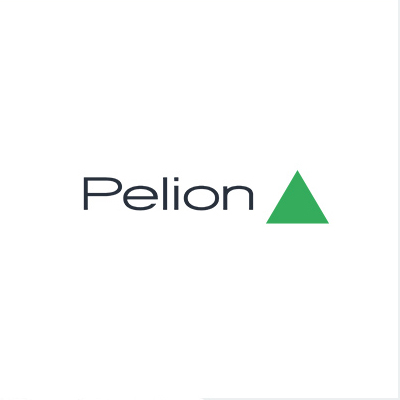 The reorganisation ended with another change of the Company's name, from PGF S.A. to Pelion S.A. The aim was to ensure transparency and clear division of responsibilities between Pelion's individual segments.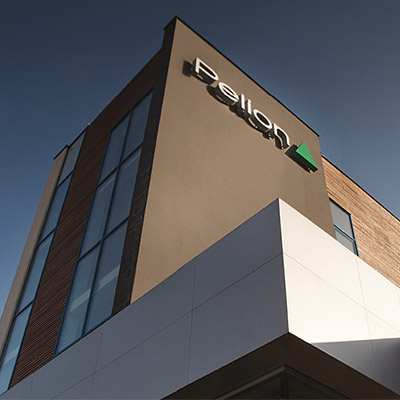 Pelion S.A. was the first healthcare operator and the first Łódź-based company to be included in the prestigious RESPECT Index of social responsibility listed on the Warsaw Stock Exchange. RESPECT highlights companies that are managed in a sustainable and responsible manner.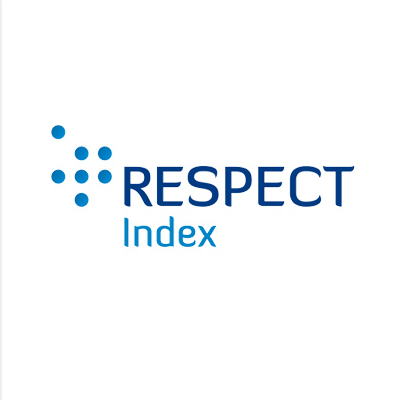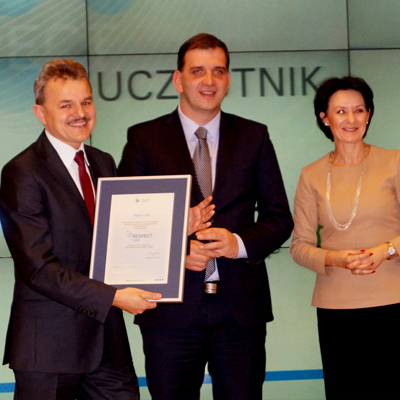 The evaluation process covers the level and complexity of activities taken by the company with its stakeholders in mind, including HR and environmental policies, market- and customer-oriented initiatives, as well as corporate management strategy and methods. The RESPECT Index represents a valid point of reference for stock market investors, who want to be sure that they invest in highly-liquid companies run to the best-in-class standards of management.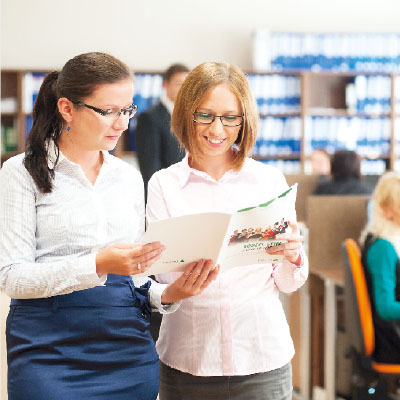 27 years after its establishment, the Pelion Group comprises over 170 companies and has a workforce of more 9,400.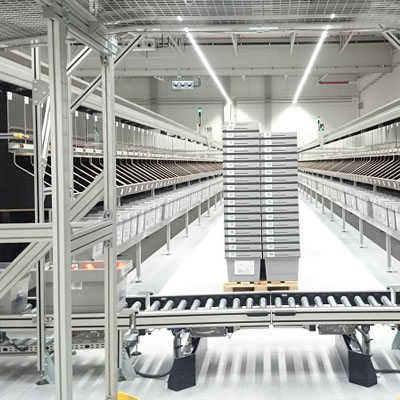 It is organised into three key business lines − wholesale, retail sales, as well as sales to hospitals and logistics services − in addition to companies engaged in other activities.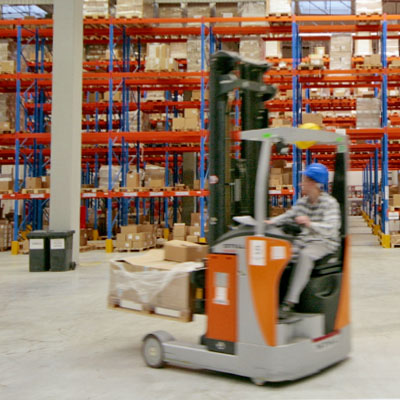 Pelion celebrates its 30th anniversary. For 30 years it has built a leading position in the healthcare industry in Poland and one of the largest companies on the Lithuanian pharmaceutical market. Pelion achieves annual sales revenues of over PLN 10bn. It is a stable and developing workplace for over 10,000 employees.